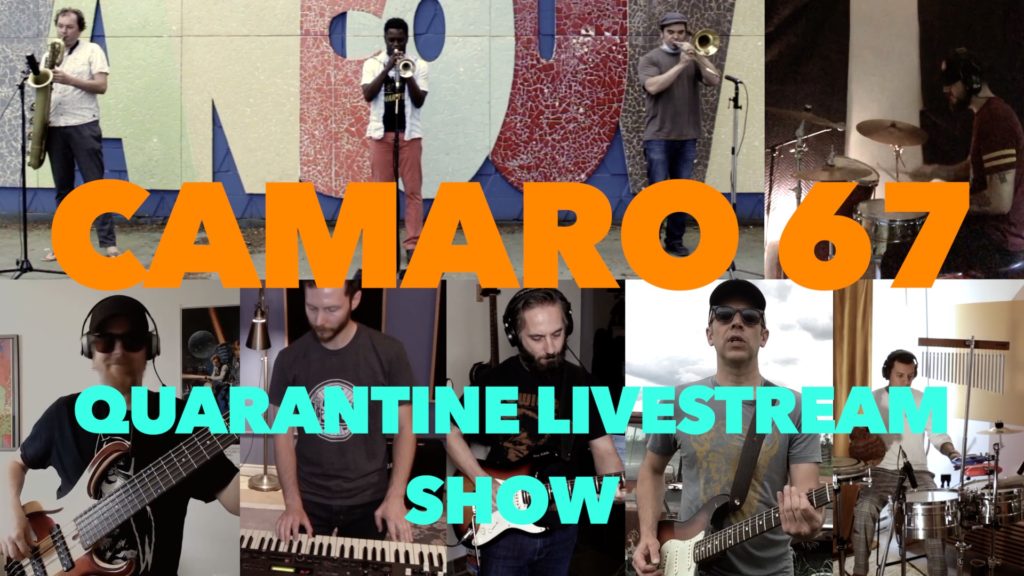 Please join Camaro 67 for our livestream show on Thursday August 27th at 7pm (PST). The performance will be streamed from our Facebook page.
COVID-19 has prevented the band from performing onstage together this year, and saw the cancelation of all our Spring and Summer bookings. We are very happy to be able to share this quarantine sessions performance with you live from your favourite mobile device. We would like to thank Creative BC for their support in producing this event.

All proceeds from this event will be donated to the DTES Response fund. DTES Response is a consensus-based collective that provides agile responsive support for the unhoused and the precariously housed in the Downtown Eastside.
Donations to date are going to the following non-profit groups:
DTES SRO Collaboration – TORO program
Western Aboriginal Harm Reduction Society
Friends of Carnegie Community Action Project
Overdose Prevention Society
Aboriginal Front Door
Muslim Care Centre
Pace Society